18 May 2018 (Updated: 28 Jun 2019)
FOR IMMEDIATE RELEASE
EVERETT, Wash. — Detectives from the Snohomish County and Skagit County Sheriff's Offices arrested a 55 year-old Seatac (Washington) man for the November 1987 murder of 20 year-old Jay Cook and 18 year-old Tanya Van Cuylenborg. William Earl Talbott II was taken into custody without incident at 6 p.m., Thursday, May 17, 2018, in Seattle. He has been booked into the Snohomish County jail on one count of 1st degree murder for the killing of Van Cuylenborg on a warrant out of Skagit County. Detectives continue to gather and process evidence and interview witnesses related to the investigation of Cook's murder.
Because of this arrest, detectives are asking for people to come forward with information, specifically anyone who:
Knew Talbott or knew of his activities in 1987 or 1988 (he would have been 24 years-old at the time of the murders);
Saw Talbott associated with the Cook family van (see van photo) in November 1987.
Saw Talbott with a 35mm Minolta camera (see camera photo) that Tanya had in her possession when she was murdered. (The camera's lens was recovered and traced to a pawn shop in Portland, Oregon in 1990, but the camera body is still missing);
Has information about Talbott having access to a light blue blanket (see blanket photo), or know where this type of blanket might have come from around the time the crimes were committed.
Detectives believe Talbott was living in the Woodinville area in 1987; his parents' residence was approximately seven miles from where Cook's body was found.
"We never gave up hope that we would find Jay and Tanya's killer," said Snohomish County Sheriff Ty Trenary. "Yesterday's arrest shows how powerful it can be to combine new DNA technology with the relentless determination of detectives."
"After 31 years, we are one step closer to justice," said Skagit County Sheriff Will Reichardt. "We would not be here without the persistence of detectives in our office, and in Snohomish County, and without the invaluable support from Parabon."
Talbott was identified as a suspect through the use of genetic genealogy, which is the use of DNA testing in combination with traditional genealogical methods to establish the relationship between an individual and their ancestors.
Successful identification of Talbott was established with assistance from Parabon NanoLabs (Parabon), a DNA technology company in Virginia that performed genetic genealogy analysis for the case. A digital file containing DNA genotype data derived from evidence at the crime scene was uploaded to GEDmatch, a public genetic genealogy website, and promising matches were found for two of the suspect's relatives (see family tree) After Parabon's genealogists deduced Talbott's identity, police subsequently acquired an abandoned DNA sample from a cup he had used. Washington State Patrol's crime lab confirmed that it positively matched the DNA profile from the crime scene evidence.
This is the first arrest of a murder suspect using results from Parabon's genetic genealogy service, which became generally available less than two weeks ago.
"We are honored to have helped solve this case," said Dr. Steven Armentrout, CEO of Parabon He added, "Given the power of these new methods, we believe it is but the first of many."
If you or anyone you know has information related to this case or suspect, please call the Snohomish County Sheriff's Office tip line: 425-388-3845.
Case background
On November 18, 1987, 20 year-old Jay Cook and 18 year-old Tanya Van Cuylenborg left Saanich, BC, Canada, traveling in Cook's family van, a bronze 1977 Ford Club wagon, to Gensco Heating, a company in Seattle. Cook and Van Cuylenborg planned to pick up a part for Cook's father and return to Canada the next day via I-5 They took the ferry from Victoria, BC, Canada, to Port Angeles, arriving around 4 p.m. Their last-known whereabouts were when they purchased a ticket at 10:16 p.m. in Bremerton for the Seattle ferry; neither Cook nor Van Cuylenborg were seen or heard from again.
On November 24, 1987, Tanya's partially clothed body was found in Skagit County in a ditch in a wooded area off Parson's Creek Road between Old Hwy 99 and Prairie Road. On November 25, 1987, Cook's van was located locked up and abandoned in a Blue Diamond parking lot near State and Holly Streets in Bellingham, Whatcom County. On November 26, 1987, Jay Cook's body was found in Snohomish County along Crescent Lake Road, near High Bridge Road, on the Snoqualmie River, which is approximately three-quarters of mile west of the old Washington State Reformatory's Honor Farm near Monroe.
UPDATE: On Friday, June 28, 2019, William Talbot II was found guilty of two counts of aggravated murder; sentencing is scheduled for July 24.
Media Contacts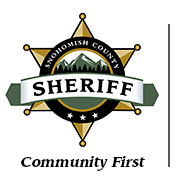 Shari L. Ireton
Snohomish County Sheriff's Office
Director of Communications
425.388.3377
media line 425-249-6263
Facebook | @SnoCoSheriff | YouTube
---

About Parabon NanoLabs, Inc.
Parabon NanoLabs is a vertically integrated DNA technology company that develops next-generation forensic and therapeutic products by leveraging the enormous power of DNA. Staffed by a uniquely qualified team of scientists and technologists whose expertise ranges from bioinformatics and chemistry to computer science and pharmacology, Parabon is bringing to market revolutionary new products and services made possible by recent advances in DNA sequencing, analysis and manufacturing technologies.