Donate to a Case
JusticeDrive is a crowdfunding portal designed to help law enforcement agencies solve crimes. Detective work is resource intensive and can be especially costly for long-running investigations.
Visit JusticeDrive.org to learn about specific cases that need your help.
Participate in the Snapshot
Research Study
Make your contribution to modern crime-fighting science by participating in the Snapshot DNA Phenotypic Trait and Ancestry Study. DNA Phenotyping — i.e., predicting a person's appearance ("phenotypic traits") from DNA — is helping detectives solve crimes around the world. Snapshot's phenotype prediction algorithms learn by example, so we are building a dataset comprised of trait and genetic information against which those models can be trained.
You can help!
By answering questions about your ancestry and appearance, taking images of yourself using the Snapshot Study iPhone App, and uploading a DNA genotype file from a recreational genomics company if you have one, you will help the Snapshot algorithms learn to make better predictions. Working together, we can make a difference in the fight against crime.
IMPORTANT: The Snapshot Study App makes use of the dedicated hardware available in Apple® iPhone® devices only. We are unable to offer an Android version at this time, but hope to do so in the future.
What do I need to do?
The Snapshot research study combines data from self-reported trait information, which can be entered on any mobile or desktop device, as well as videos and still images captured using your iPhone's camera. In addition, participants who have had their DNA genotyped are invited to upload their genotype file through our secure web portal for even greater analysis.
To begin:
💻 Upload your genotype file, if you have one
📱 Download the app on your iPhone
📱 Follow the instructions on your device
💻 Best performed on a desktop/laptop
📱 Best performed on mobile device

Troubleshooting:
First, please see our list of Frequently Asked Questions:

If you don't see your question listed above, feel free to contact Snapshot-Research@parabon.com for technical support. Thanks!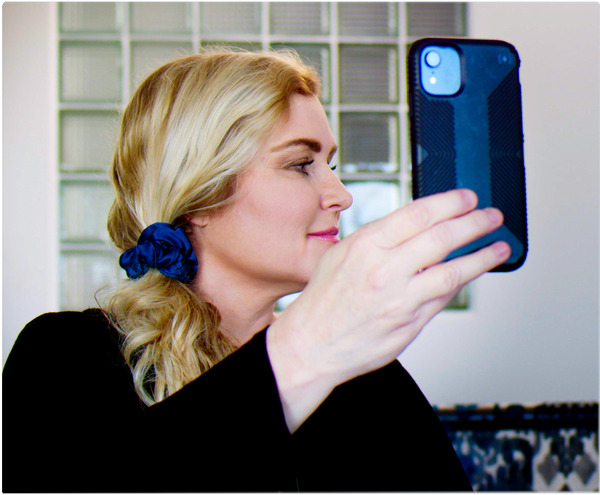 Genetic Genealogists and

DNA Enthusiasts
If you've had your DNA genotyped by a company such as AncestryDNA, 23andMe, National Genographic, or FamilyTreeDNA, your participation in the Snapshot Study would be particularly helpful. When combined with the information gathered via the Snapshot Study App, such data will enable our scientists to generate new and more powerful feature prediction algorithms, which in turn will help detectives solve more crimes.
Sign up
---
» Sign up now and join the fight against crime!